Lemon Ricotta Pancakes
28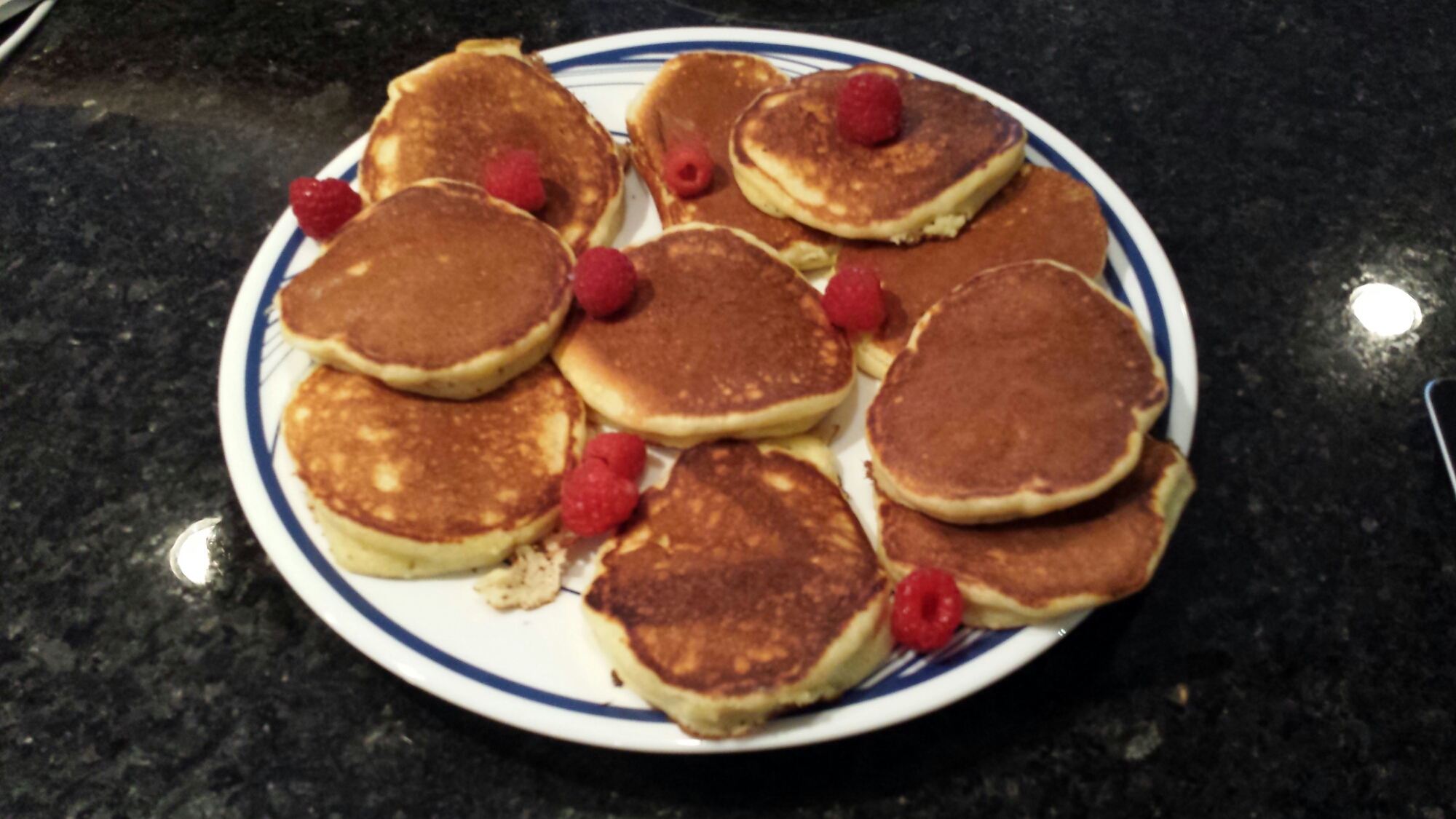 After last Sunday's Ricotta pie, I still had half a container of ricotta left just asking to be used. Weekend mornings are for lavish homemade breakfasts. Weekdays we are lucky if we can grab a yogurt or bowl of cereal together, but weekends are a different story: omlettes, crepes, pancakes, you name it. So, fluffy lemon ricotta pancakes seemed wonderful on this gray (and yes, snowy!) late March morning.
Ingredients:
2 extra large (or 3 med-large) eggs – yolks and whites separated
1-2 tbsp flavorless cooking oil (I use olive oil, but grapeseed or other works well)
3/4 cup milk (I used 2%)
1 tsp vanilla extract
1 cup ricotta
Zest of half a lemon
1/4 cup sugar
1 cup flour
1 tsp salt
1 tsp baking powder
Raspberries and/or powdered sugar for garnish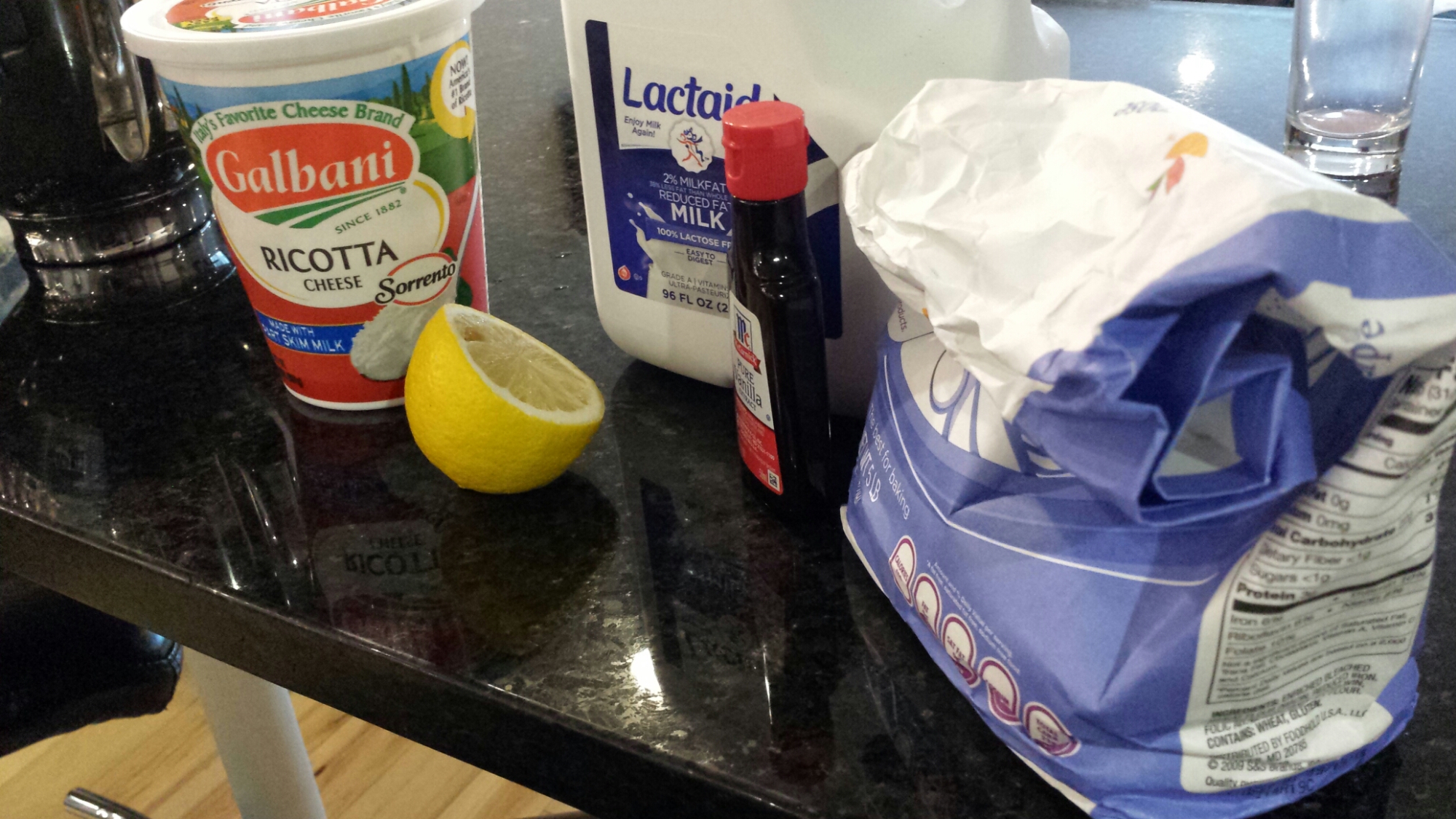 In a small bowl, sift together flour, salt and baking powder, set aside.
Combine egg yolks, oil, milk, vanilla, ricotta, sugar, and lemon zest – whisk until combined.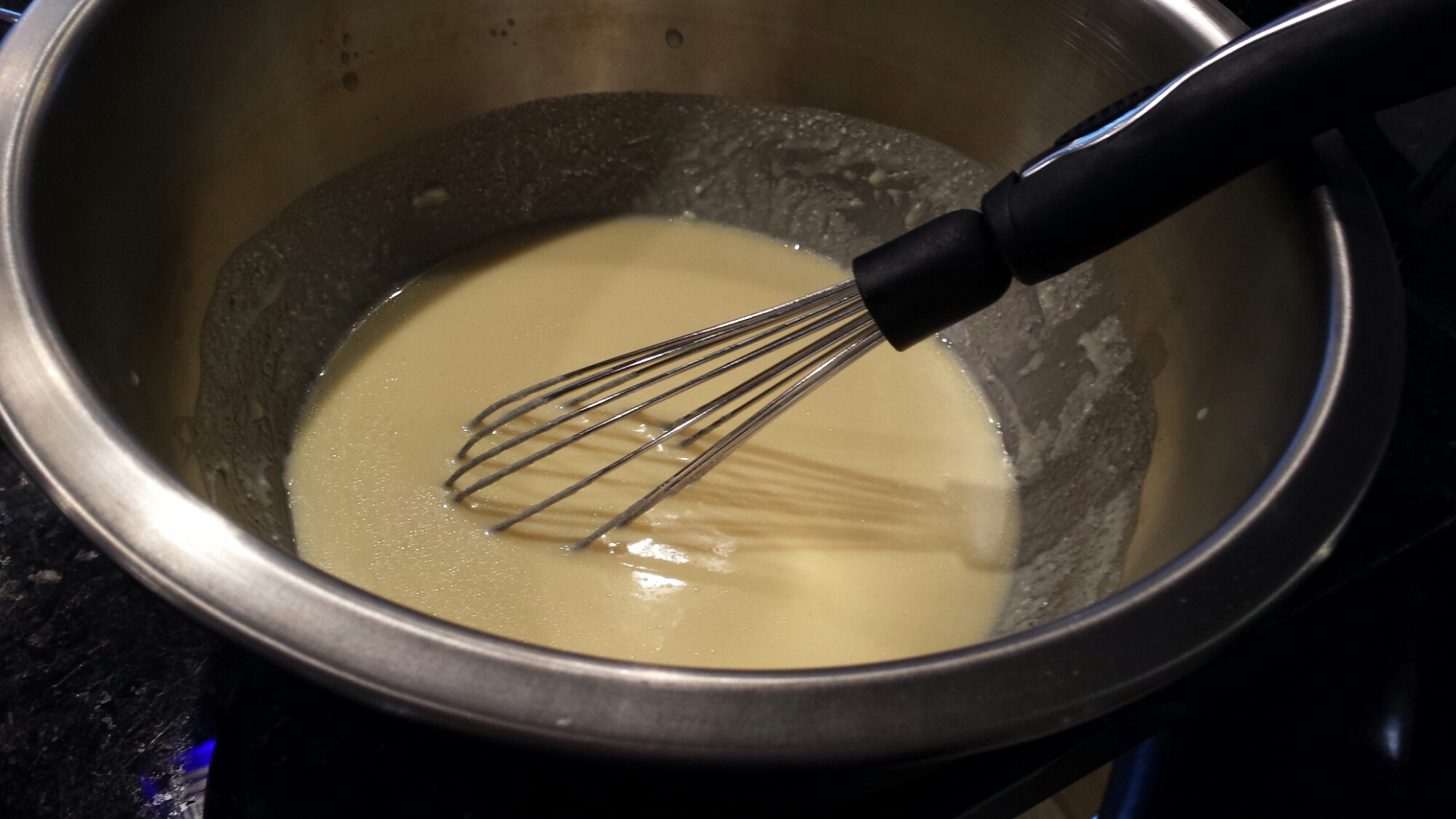 Mix dry ingredients into wet ingredients – just until combined (do not over mix).
In a stand mixer (or with a hand mixer), beat egg whites until medium peaks form (do not overbeat or the whites will break).
Gently fold egg whites into ricotta batter.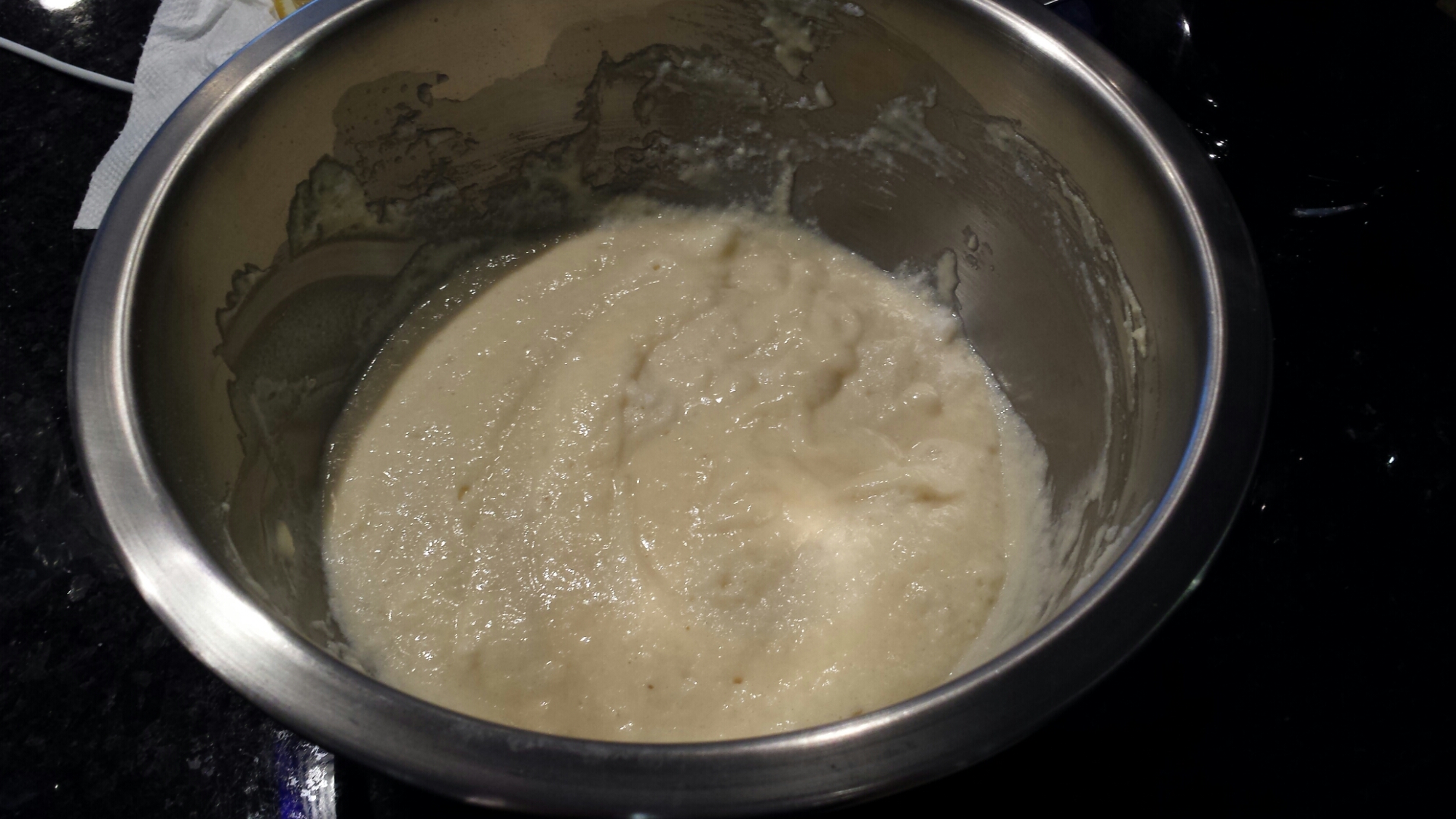 Heat a skillet or griddle to medium-high heat. Wipe with a tiny bit of oil (I like to do this with a paper towel before the skillet heats up – careful since paper towel can catch on fire). Ladel batter and let cook 1-2 min (check that the bottoms aren't burning), flip over and let cook another minute or so on the other side (every stove top behaves differently so you can gauge better how long you may need).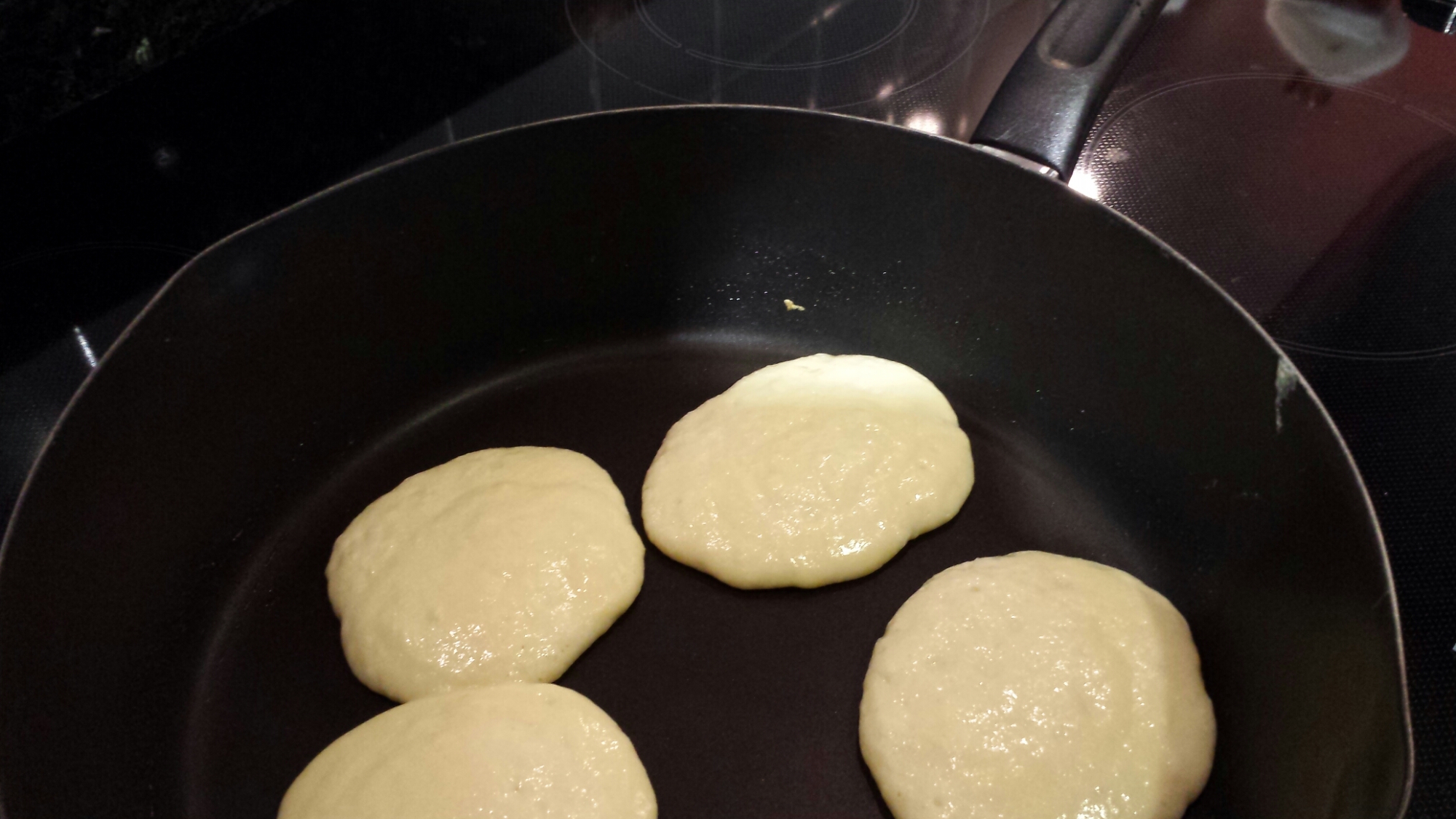 Once cooked you can top with powdered sugar or serve with jam. Enjoy your weekend everyone!