Posts Tagged 'entrée'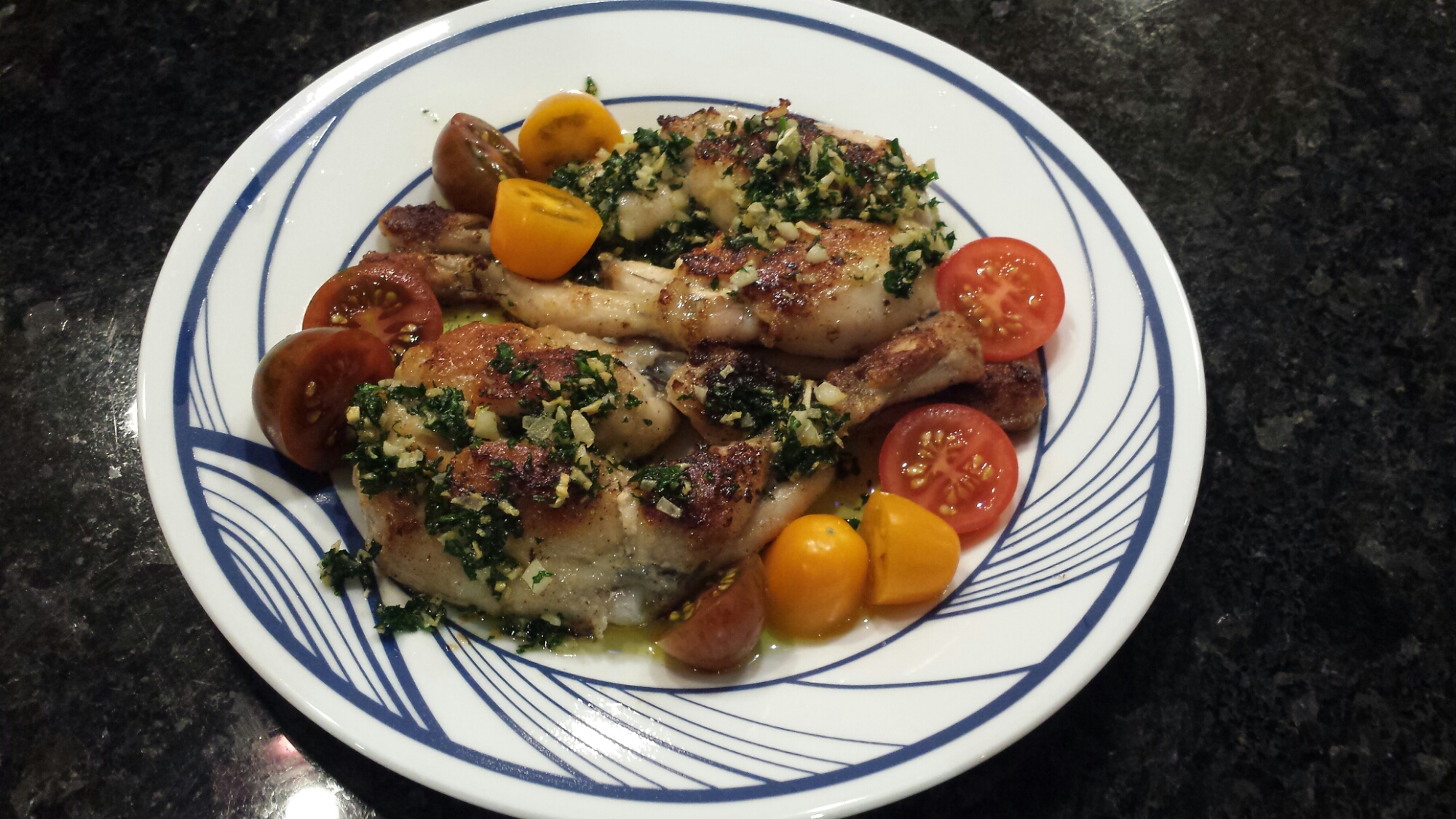 My husband, for some time now, has been fascinated with exotic meats and keeps fantisizing about eating lions, and camels, and bears (oh my). So now that we were on vacation, I finally made good on my promise to be his accomplice in this adventure. We made our way over to possibly the only place in the area that carries such unique provisions – Savenor's in Cambridge (a butcherie frequented by the great Julia Child). The selection changes frequently and on any given day you can find more familiar meats such as venison, veal heart, and boar, to the utterly exotic camel, turtle, rattlesnake, and iguana (for a whopping $40+/lb). For our first outing, we settled on slightly more conventional options – frog legs, and venison chop (more on that some other time). After combing the internet for frog leg recipes, I decided on a simple pan fried preparation with an herb sauce.
Blintzes or crepes, known in Russian as "blini", are not only a staple of Russian cuisine, they are also a universal vehicle for filings both sweet and savory – and everything in between. Blintzes stuffed with farmers cheese, with tart cherry, with meat, and even with salmon caviar are frequently eaten at celebrations, and even at home.