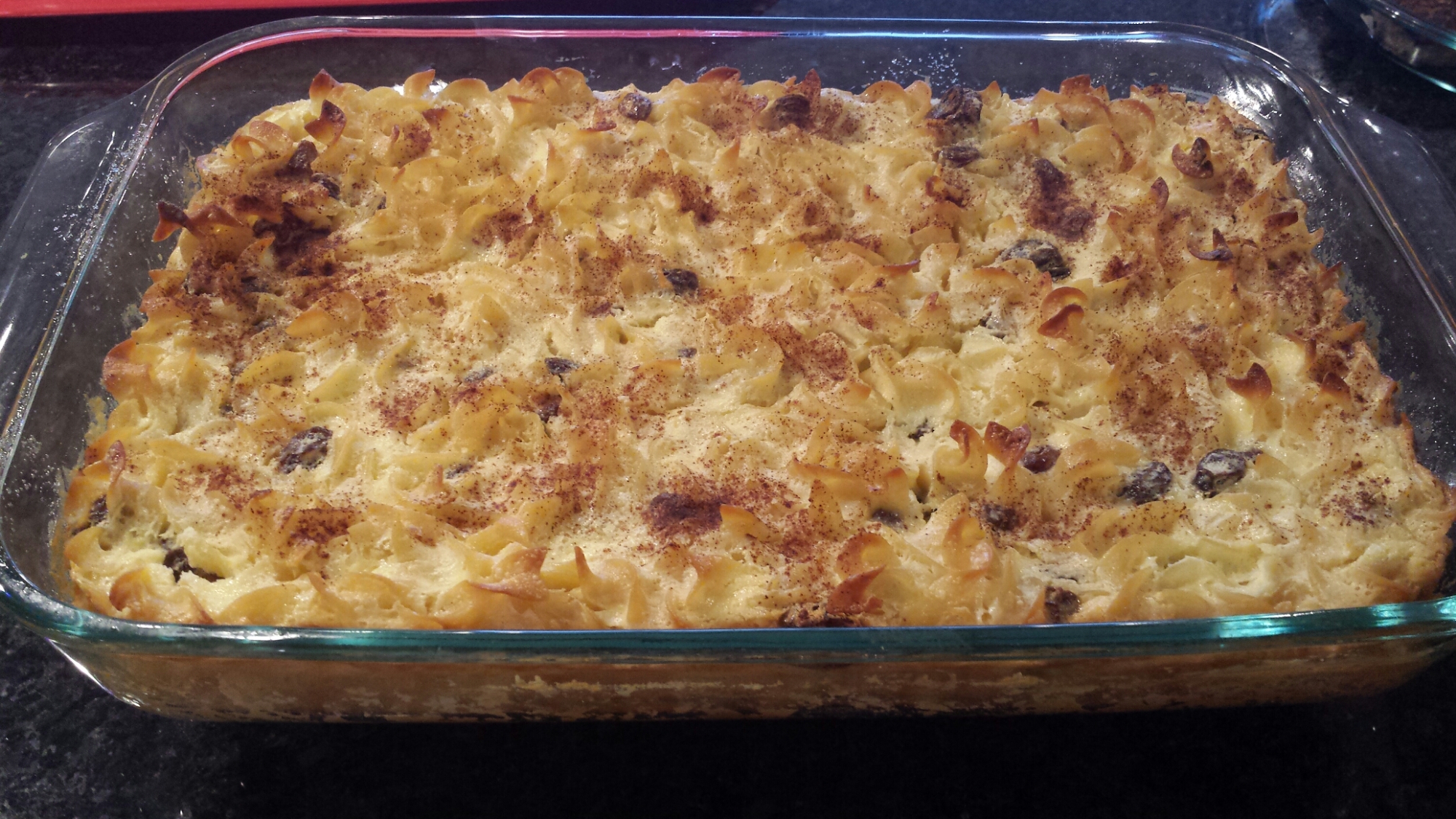 Kugel, I will admit, is not the healthiest, or least caloric of foods, but its delicious, comforting, and a great way to dress up any holiday table. For me, it conjours up memories of synagogue brunches and care free, delicious childhood. Kugel is a traditional Ashkenazi Jewish dish typically served on Shavuot and other Jewish holidays. But it's versatility extends far beyond that. It is a perfect combination of sweet and filling to serve at a brunch, but delicate enough to serve as a dessert. Regardless of your background, kugel deserves to be enjoyed by all.
Believe it or not, the recipe below is a lightened up version – I have omitted a stick of butter which many recipes include and the kugel is no worse for wear.
Ingredients:
1 12 oz pack of wide egg noodle (I.e. manischewitz brand)
1 cup of raisins
8 oz cream cheese
16 oz sour cream
8 oz (1 cup) of pineapple cottage cheese
A little shy of 1 cup sugar
6 eggs
1/2 tsp salt
1 tsp vanilla
Coconut oil or butter for greasing the baking dish
Additional sugar and cinnamon for topping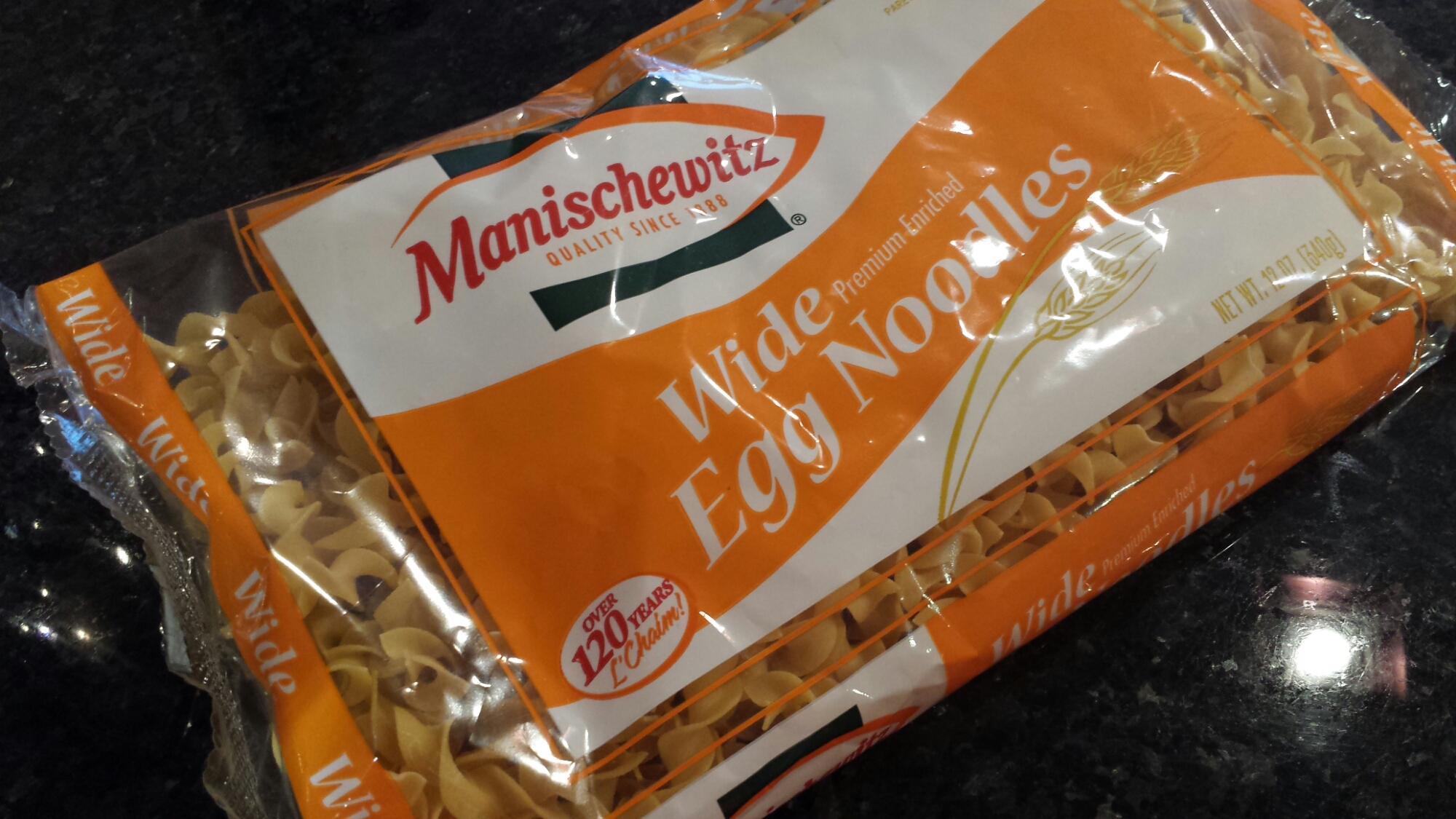 Instructions:
Preheat oven to 350 F.
Grease large baking dish with coconut oil or butter.
Cover raisins in hot water and let soak.
Bring large pot of salted water to boil. Empty package of noodles into pot; bring back to boil. Cook ~4 min (you don't want them to cook fully). Drain, rinse with cold water, put back in pot.
In a blender (or food processor), combine all remaining ingredients (sugar, dairy, eggs, salt, vanilla) and blend until smooth.
Drain raisins and pat dry. Empty raisins and dairy egg custard into pot of drained noodles – stir well.
Pour noodle custard mixture into pan and distribute evenly. Top with sprinkle of cinnamon and sugar.
Bake for 60 minutes, rotating half way through, until golden on top.
Let cool for at least 15 min before serving. Delicious both warm and cold.